The Top 5 Countries With Exclusives For The Rich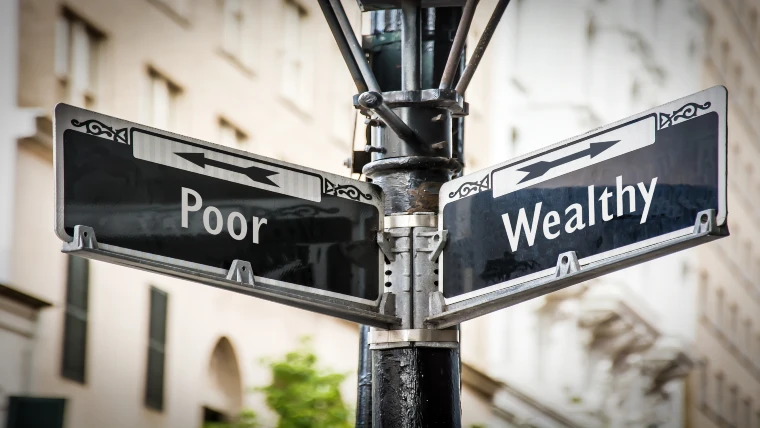 The Top 5 Countries With Exclusives For The Rich
Having a lot of money sets you apart from everyone else, not just in the number on your bank account, but in the things you can do. Being rich tends to mean you can afford more, go to fancier places and meet more influential people. But not many know that there are countries that are fantastic for those with enough money in their pockets, with exclusive places for only the elite. Want to know more about these places? Read on to find out where you should visit.
Lake Como, Italy
Lake Como in Italy is a beautiful place that only the elite can afford. Dotted with exclusive resorts, charming hillside villages detailed with colourful flora, clear blue waters, what more could a person want from a luxury getaway. To get a good example of the cost of Lake Como, George Clooney purchased Villa Oleandra, a gorgeous villa by the lake that cost just over $10 million. If you have the money, the thriving local culture and fantastic activities will let this fairytale getaway location capture your heart.
Soho House
Claiming twenty-two houses across the UK, Europe, North America and Asia, Soho House is an exclusive club for both members and non-members. With elegant interiors, Soho House isn't afraid to flaunt its luxurious amenities, ranging from lounge spaces to spas to regal restaurants, providing like-minded people with beautiful spaces to explore and be creative.
Aspen, Colorado
A favourite winter getaway for a number of celebrities, this winter destination is the perfect North American ski resort, looking both swanky and shiny. Though this elegant resort was initially founded as a mining camp during the Colorado silver boom, it's since been transformed into the resort that has hosted celebrities ranging from Katy Perry to Mariah Carrey. Aspen is isolated, with only a small airport for private planes, so only the super-rich can make this their holiday destination.
The Wing (USA)
Famous for its ultra-rich interiors, in-house cafes and like-minded individuals, The Wing promises a safe, professional workspace with a range of opportunities to build your network. A place that initially only accepted those who identified themselves as female or non-binary, The Wing prioritises upholding the sanctity of the place, focusing on respect of all members regardless of race, religion, origin, sex or age. The comfortable decor comes with a childcare centre, making this office the perfect working place for aspiring mothers as well as all else. If you qualify, the membership cost is around $2700 a year, making it great for all entrepreneurs. If you're in the US, this may be the place for you.
Necker Island, British Virgin Islands
Owned by Richard Branson, Necker Island is one of sixty islands in the British Virgin Islands. Necker Island has been transformed into an all-exclusive resort as a one-stop destination for the ultra-wealthy. The resort itself is worth around $5.1 billion, and a room costs $5,000 or more. To book the entire island will total a stunning $80,000 per night. This vista of luxury should be your first destination should you find yourself with the money.
As you can see, here are just a few countries that have very exclusive places for the rich. Make these places your goal if you have a lot of money, as they will be luxurious, and the trip will be truly unforgettable.